Posted
January 13, 2016 by Cooper Point Journal
in Community
A Shared Space: Darby's Moves into Three Magnets Brewery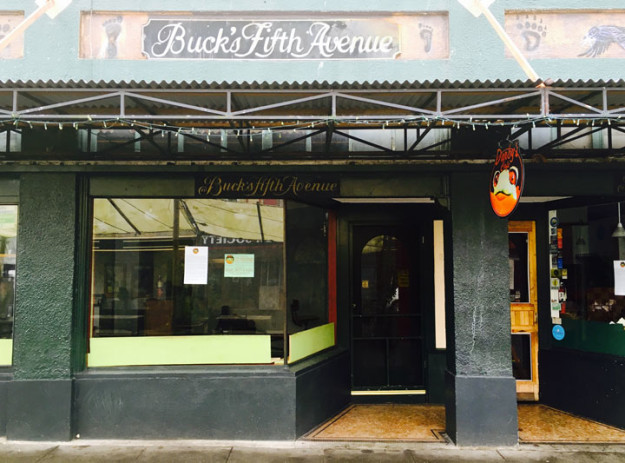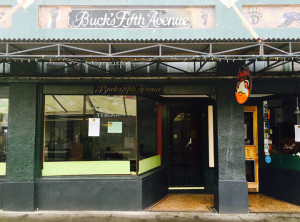 By Sara Fabian
On my drive from SeaTac to Olympia I asked my friend if she had any new gossip to share about what I've missed since mid December. She thought about it for a second, and then told me Darby's was gone. "gone?! GONE where?" I demanded.  And as if we were two old ladies gossiping about our grandkids, she explained that Darby's wasn't gone but had been moved from its historic location to share a space with newly established Three Magnets Co. just a few blocks away.
To many Olympia residents, including myself, this may seem like a sudden change. The original Darby's location was special, a landmark, and a part of Olympia history. The Darby's we knew with the cute outdoor patio, rustic exterior, and an awesome feature in Diners, Drive-Ins, and Dives was no longer.
Nate and Sara Reilly, owners of Darby's Cafe and Three Magnets Brewing Co. made the decision to combine both businesses together in a shared space with one half dedicated to the brewery and the other to Olympia's neighborhood eatery.
Three Magnets opened in 2014 and has a very modern american bar vibe; clean lines, smooth wooden communal seating and a unique menu of food and homebrews. It seems akin to the food culture of Portland and Seattle here in Olympia.
According to the Olympian, the couple are expecting their second baby in March, and they're hoping the merge will make their lives easier. Nate Reilly says that the duties of running a restaurant, such as accounting, will be easier under the same roof because there will be less duplication.
They attempted to recreate the old Darby's by keeping the menu the same with a minor price hike and using the same green and red color scheme and décor in the new space, including the Wizard of Oz memorabilia. Sara Reilly explained in the Olympian that the new space might give them a chance to incorporate more fresh-baked items with the brewery's much-larger kitchen.
The Olympian also mentions that the Reillys said they don't believe regulars will much notice the change because they'll still have the same food, furniture and staff.
In order to get a better idea of what this new Darby's/Three Magnets shared space is like I dined in the new Darby's for brunch then interviewed a bartender from Three Magnets in the afternoon.
My experience at Darby's was pretty alright. The food and coffee were consistent with what I remembered. The front of the house at Darby's were attentive, calm and besides minor technical difficulties of the new electronic ipad cashier, it all went smoothly. This came as a bit of a surprise since Darby's has in the past been notorious for its inconsistent service and employee's casual attitude but that was a part of its zany charm.
The new space is close to the Darby's we remember, except a bit more shiny; both because of the new paint, more industrial space, as well as its overall atmosphere. Some may feel taken aback by Darby's less grungy vibe, however the more welcoming attitude and open space may attract others.
After paying my brunch bill, I wandered over to the Three Magnets side, which was a bit calmer at that moment, to ask the bartender a few questions. For privacy purposes he chose to remain anonymous.
He has been a bartender at Three Magnets for about a year and thinks the transition has been going quite well so far. "It's been good. It's just taking a little while, mainly for the kitchen to transition because it's a shared kitchen. But otherwise front of the house staff has been going pretty smoothly, because we're both on different sides of the restaurant."
He thinks the transition makes sense, explaining "the backspace, now Darby's, didn't get as much use during the day, so it makes sense. There was some surprise to an extent because you know, there's the character of Darby's being in that building forever. It will take a little bit of time for it to settle in, just for everything to settle in."
To my surprise, he said the Darby's/Three Magnets merge has even brought in new customers. "We've been getting a lot of the same customers actually some overlap of people at Three Magnets who didn't know about Darby's prior. So people will come in here for lunch, Since Darby's is open till 3."
When I asked him if Three Magnets would have a separate menu of Dinner, he was very excited to say, "What we're doing here at Three Magnets is just doing a lunch menu; just sandwiches, a side option and a beer, soda, and a craft soda option as well. It's a quick cheap lunch option. And then at Dinner time, we change back to our traditional, what we've always done, dinner menu." This means that Darby's still have its normal breakfast, brunch and lunch menu, but will stop serving dinner. Simultaneously Three Magnets will have a limited lunch menu, and serve dinner after Darby's closes.
Darby's will now be open daily from 8am-3pm and Three Magnets will be open for a sandwich lunch and beer special from 11am-3pm and a dinner and pub menu Sunday-Thursday 4pm-10pm, and Friday and Saturday 4pm-Midnight.