Posted
January 13, 2016 by Cooper Point Journal
in News
Gender Segregated Facilities Now Must be Accessible to Transgender PeopleThe Washington Human Rights Committee Policy Change Sparks Controversy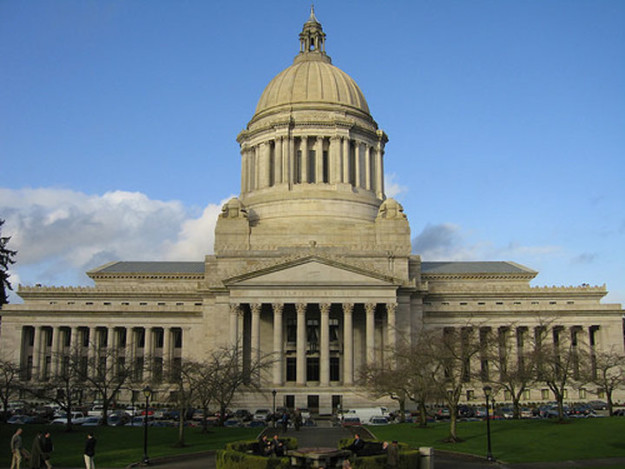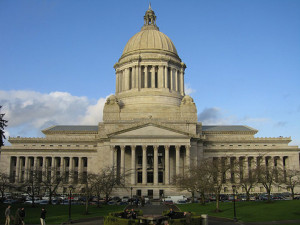 By Felix Chrome
A new Washington state policy now means that businesses with gender segregated facilities, such as locker rooms, bathrooms, and dressing rooms, must let people use whichever facilities is "consistent with their gender identity." The Washington Human Rights Commission made the policy in an effort to make these types of facilities more inclusive to transgender people.
The policy, which went into effect on December 26, makes it illegal to ask someone to "request or require an individual to use a gender-segregated facility that is inconsistent with that individual's gender identity, or request or require an individual to use a separate or gender-neutral facility." It goes on to clarify that if someone in a gender segregated facility has a problem with the policy, the person with the issue should be asked to leave, not the transgender individual.
The regulations also specifies that transgender people accessing homeless shelters must be given accommodations in accordance with their gender identity.
The HRC policy came after controversy erupted around a YMCA policy. The YMCA in Pierce and Kitsap County changed its policy to respect transgender individuals' allowing them to use bathrooms and locker rooms which align with their gender.
At the time of the YMCA policy change it was unclear what state law required to meet non-discrimination statutes. The Washington HRC states that their announcement of the policy, was not actually a change in any rule or law, simply a clarification of an existing law, passed in 2006, which states businesses that serve the public may not discriminate against anyone due to their "gender expression or identity."
Many civil rights and legal groups agreed that state law already made it legal for people to use whichever bathroom accords with their gender identity, prior to the HRC regulation, but it had not been explicitly stated by and agency.
Some conservative politicians have said that the policy change is an overstep of the HRC. The Washington Times quoted Republican Rep. Graham Hunt saying, "They're making decisions that widely affect the public although they're not elected and held accountable to the public in the same fashion." Rep. Hunt told conservative think tank Heritage Foundation's news platform, The Daily Signal, he would introduce legislation in the next session reversing the HRC regulation.
Other republicans have joined in this outcry, Republican Doug Ericksen has called for the repeal of the new rules. He is quoted in The Olympian saying, "The state should not be requiring private businesses and local school districts to allow men in the women's bathrooms."
Similar rhetoric has been used by residents working to organize opposition to the policy. A facebook group titled "Keep YMCA Locker Rooms Safe" has created several events including one on February 15 at the Washington State Capitol called "Safe Spaces for Women and Children Rally."
About their opposition to the policy, the group writes, "More than 17 million Americans have experienced attempted or completed rape in their lifetime. Nine out of ten of them were women. The HRC's recently adopted policy granting access to locker rooms and bathrooms based on gender identity rather than anatomy is a devastating blow to too many of these survivors, who have already worked too hard to reclaim their dignity and sense of security in their own bodies."
Many argue that this reasoning fails to take into account the fact that transgender women are much more likelwy to get assaulted than cis women, and forcing them to use facilities with men just increases the likelihood of violence and harassment.
Another event has been organized for the same day, called "Transmisogyny Counter-Protest," asserting their goal to "ensure the protection of trans people and enforce a safe space in our community." Transmisogyny is a word used to describe the transphobia and misogyny experienced by trans-women both of which manifest in ways distinct from the experience of other trans people or cis women. The fears cited of "men" entering women's bathrooms and locker rooms is obviously targeted at trans women.