Posted
January 27, 2016 by Cooper Point Journal
in News
Washington's Environmental Crises Can the State Become a Leader on Climate Change?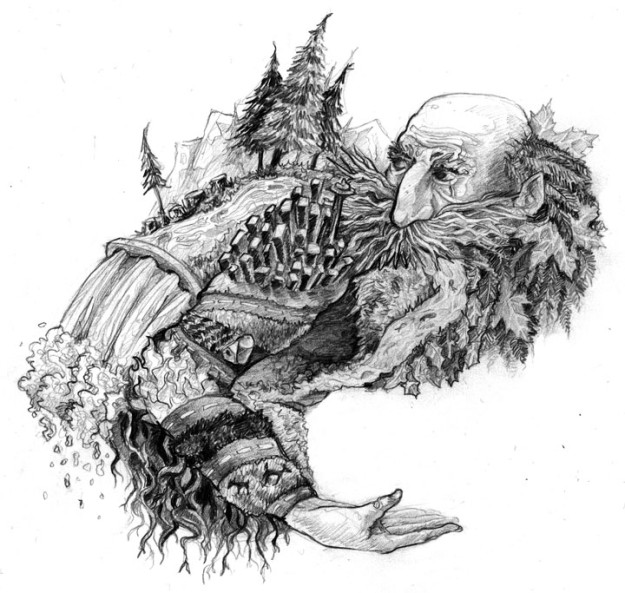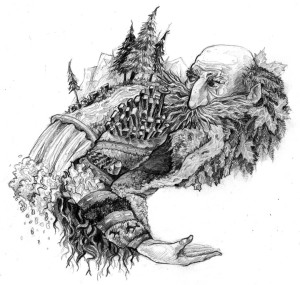 By Asa Kowals-Rose
Washington's nickname— though never formally recognized— has always been "The Evergreen State." Since the name itself is not official, no official meaning has been assigned to it. Despite this, the nickname has always been recognized as a reference to Washington's abundant coniferous forests.
This was the intent of C.T. Conover, the Seattle writer credited with inventing the nickname in the late nineteenth century.
There is no doubt that Washington deserves the epithet "Evergreen" for its trees, but it would be entirely incorrect to use the term with regard to the state's environmental history. Until the 1930s, Washington was the nation's largest timber producer and therefore the nation's greatest deforester. The New Deal era saw the state construct dozens of massive hydroelectric dams to power its burgeoning manufacturing sector, a process that contributed heavily to the decline of the state's salmon population. Industry has also taken a toll on Washington's environment; the state is home to 48 superfund sites, as many as there are in Texas.
Of course, Washington's environmental history is hardly unique. It would be fair to say that the whole United States — pretty much the entire developed world — industrialized with near-total disregard for sustainability. This process is largely responsible for climate change, which is expected to exacerbate a variety of environmental crises in years to come. Washington residents are already seeing these effects as they confront a myriad of destructive natural phenomena throughout the state.
Last year, Washington suffered a drought as a result of the state's alarmingly low snowpack — the snow that builds up in the mountains during winter months and melts in the spring. This was due to last winter's mild temperatures, which caused what would normally have been snow to fall instead as rain. When spring came, Washington's watersheds suffered from the lack of melting snow, straining state and municipal water supplies, and leading the Governor to declare a state of drought. While snowpack has returned to normal levels this year, Washingtonians should expect more droughts in years to come as the warmer winters caused by climate change continue to depress snowpack.
The state is already suffering financially from this phenomenon. A study by the State Department of Agriculture estimated that the 2015 drought cost Washington's farmers more than $335 million in lost crops. In addition to this, lack of snowmelt allowed the state's rivers and streams to warm, severely depressing salmon populations.
2015 proved a historic year for another environmental disaster in Washington: wildfires. The dry season saw more than one million acres of forest burn throughout central and Eastern Washington, overwhelming firefighting resources and costing the state hundreds of millions of dollars. It proved to be the largest wildfire season the state has ever seen; smoke from the massive Okanogan and Chelan complex fires was regularly visible as far west as Seattle. As climate change produces drier summers, Washingtonians can expect more massive fires in future years.
As wildfires and drought ravage Washington's forests and watersheds, the state's coastal waters are experiencing ocean acidification. This process occurs when seawater absorbs excess carbon from the atmosphere. The resulting chemical reactions bring down pH levels, which threatens certain vulnerable organisms.
Among those threatened are various species of shellfish, which play a crucial role in maritime environments. Shellfish provide a critical food source for other animals, and some can even decontaminate their ecosystems through a filtering process called bivalve depuration.
On top of their ecological importance, shellfish make up an important part of western Washington's economy. According to the Pacific Shellfish Institute, Washington's shellfish product is worth $108 million annually. This means that ocean acidification, like other effects of climate change, is both an ecological and economic threat to the state.
Washington, like the rest of the world, is witnessing the increasingly devastating effects of climate change. With its economic history, the state's present choice can be viewed as follows: it can continue its legacy of environmental destruction, or it can atone for it with a program of robust environmentalist policies.
Over the last several years, Washingtonians seem to have opted for the latter. In response to the environmental blitzkrieg hitting the state from all sides, Washington has become a hotbed of environmentalism, and could be poised to pursue a decidedly climate-friendly agenda in coming years.
In 2012, Washington voters elected former congressman Jay Inslee governor. During the race, Inslee touted his record as an environmentalist, having racked up a 92 percent rating from the League of Conservation Voters during his time in congress. Inslee also co-authored the 2007 book "Apollo's Fire: Igniting America's Clean Energy Economy," which portrayed the Apollo Program as a model for a national push to create a green economy.
Inslee's passion for environmentalism, however, was met with resistance from state legislators. Shortly after the 2012 election, a Republican-led coalition took control of the state Senate, and proved hostile to the Governor's agenda. Inslee's 2015 budget proposal included a statewide tax on carbon emissions, but it failed to secure legislative support.
In August, determined to pursue his agenda anyway, he bypassed the legislature and directed the Washington Department of Ecology to set limits on carbon emissions under its authority to enforce the Clean Air Act. A preliminary plan to do so was released at the beginning of the month.
The Department of Ecology's plan seeks to reduce carbon emissions over time by capping businesses' annual carbon emissions to 100,000 metric tons in 2017, and gradually lowering the cap to 70,000 by 2035. Companies would be able to comply with the proposed rules by either reducing their carbon emissions, funding outside emission-reduction projects, or paying other companies to further reduce their emissions. The rule would also allow companies to buy carbon credits from existing cap-and-trade systems, like California's. This could eventually bring a full-fledged carbon exchange to Washington.
The plan is limited in scope: the carbon cap would initially only affect 23 emitters, including refineries, industrial plants, and landfills. It does not affect agricultural emissions or the Centralia Coal Plant, which is slated to shut down by 2025.
Despite Inslee's decision to bypass the legislature on regulating carbon, state lawmakers will still be debating the issue in the ongoing 2016 legislative session. This is thanks to Initiative 732, a revenue-neutral carbon-taxing that offsets revenue from a carbon tax with progressive tax breaks. Carbon Washington, the group backing the initiative, submitted it to the legislature at the beginning of the year after collecting more than 360,000 signatures from Washington voters. Legislators have the option of enacting the measure into law, or letting voters decide the issue in November.
While executive and legislative action are certainly indicative of Washington's will to confront climate change, they represent only part of the state's growing environmentalism. In recent years, Washington has become home to a vibrant culture of climate activism. This has produced a number of unconventional environmentalist efforts. Last year, a group of children filed a lawsuit against the Washington Department of Ecology, claiming that it wasn't doing enough to ensure a safe environment for future generations. Though their case was rejected, Judge Hollis Hill of the King County Superior Court agreed with their argument that the state has a constitutional responsibility to fight climate change.
Another strange display came earlier in the year, as activists assembled a kayak flotilla to protest the Port of Seattle's decision to host an offshore oil rig intended for use in the Arctic Ocean. At the root of this activism is a clear message: Washingtonians have no intention of quietly succumbing to the effects of climate change, and will fight for the future of the environment with whatever means they possess. If present efforts succeed, they might just have a chance of winning.