Stuff to Do March 9 – April 5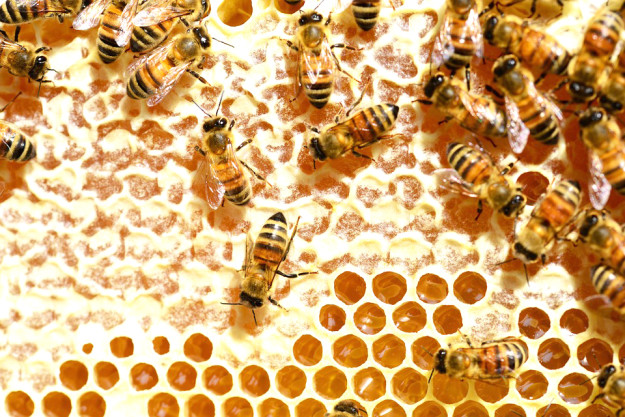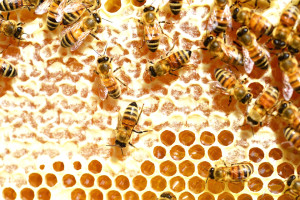 By Sarah Bradley
SATURDAY 3/12
Waking of the Queen Festival
Fertile Ground Community Center. 3pm. $5-$10.
The first annual Waking of the Queen Festival is is in honor of the Queen Bee as she lays thousands of eggs—a process which begins in mid-February. This family-friendly event will feature a day of food, music, poetry, and more leading to a ceremony blessing the hives. The celebration will kick off at 3 p.m. with a honey hunt for children, followed by music and poetry. The honey-inspired potluck starts at 5 p.m,, followed by the "blessing of the hives" ceremony at 6:15. The Urban Evergreen Bee Sanctuary is hosting the event at Fertile Ground Community Gardens, downtown near the library. Attendees are encouraged to dress up in bee themed costumes and they are asking for a suggested donation of five to ten dollars, and they ask you bring your own utensils/plates for the potluck. This event will be a great way to honor the noble pollinator that is the bee, and will hopefully mark a new yearly tradition.
Spring Fling Aerial Show
The Aviary. 1pm, 5pm, 9pm. $10.
The Aviary will be hosting its last performance at its current location. They are hosting a special all day event with three different showtimes. Attend one or attend them all—whatever you like, it's guaranteed to be a thrill. If you haven't attended one of these aerial performances before, you are in for a real treat as they showcase artistic and athletically astounding performances. The two early shows, happening at 1 p.m. and 5 p.m., are promoted as all ages, kid-friendly events. Things might get a little PG-13 for the late performance happening at 9 p.m. They are asking a $10 donation, with all money going towards finding a new home and performance space for the group. This special event will feature some first time performers as well as seasoned regulars.
THURSDAY 3/17
Sister Spit Feminist Roadshow
Olympia Timberland Library. 7:30 pm.
Sister Spit is a poetry, spoken-word, and performance collective that began in San Francisco in the 1990s. The group was revived as Sister Spit: The Next Generation in 2007, and has toured the United States annually since. Sister Spit welcomes artists of all genders that are aligned with the tour's historic interest in "feminism, queerness, humor and provocation." The west coast tour is coming to Olympia and offers "critical, intersectional and often humorous lens to issues of feminism, race, size, class, identity, technology, gender and sexuality." Performers include Jezebel Delilah X, Nikki Darling, Juliana Delgado Lopera, Cassie J. Sneider, Virgie Tovar,  and Denise Benavides.
SATURDAY 3/19
Friction
Obsidian. 9pm. $3-$7. 21+
It's time for Friction once again, Olympia's beloved monthly dance party at Obsidian. For March Friction has moved to Saturday, instead of it's typical Thursday slot. Last time Friction happened on a Saturday it was packed, nearly all of Olympia showed up, and they got wild! But if you missed it, this month promises more of the same. This time it's emoji themed. Not sure what that means? The event's Facebook page will clue you in! An emoji is "a small digital image or icon used to express an idea, emotion, etc., Frictions wants to know: what emoji are you? Are you a tiger, a peach, a starry sky? Are you a gem, a surfer, or that one that's like, a super-foggy bridge or something? Are you dancing in a red dress? Perhaps you are a simple golden ribbon. The choice is yours." The dance party always features top-40 jams spun by local DJs, this month you can dance your <3 out to DJ.mp3, VJ.mp4, and possibly more. Money raised at the door always goes to support different social-justice-oriented organization, but this month's fundraiser has not yet been announced. Dress up, or not, bring your friends, or go solo. See ya on the dancefloor 😉