Posted
April 6, 2016 by Cooper Point Journal
in News
Legislature Passes Supplemental Budget, Punts on McCleary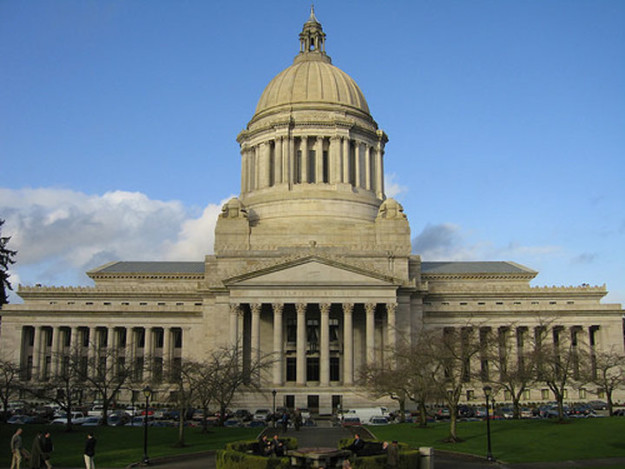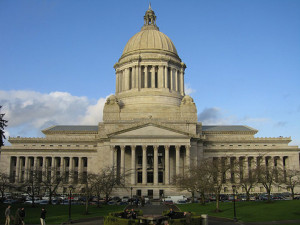 By Asa Kowals-Rose
On March 29, Washington lawmakers adjourned their 2016 legislative session. As with last year's, this session ran longer than expected: it was scheduled to adjourn on March 10 until Governor Inslee called a special session so that legislators could pass a supplemental budget.
The supplemental budget—meant to make minor changes to the 2015-2017 budget passed by legislators last year—allocates $191 million in new spending. This includes $40 million to improve Washington's mental health system, as well as $13 million directed at youth homelessness in the state. Legislators also agreed to release $190 million in emergency funds to cover damages and other costs from last summer's record-breaking wildfires.
Although the budget did allocate new funds for education, legislators did not pursue a plan to comply with the 2012 McCleary decision, which held that the state was failing to adequately fund basic education. In August, the Washington State Supreme Court began fining the state $100,000 for every day it remains in violation of the ruling. Despite this financial pressure, legislators added only $15 million in new education funding. This was meant to be incidental; rather than take major steps to fund education during the 2016 session, they passed a bill pledging to fully address the McCleary ruling in next year's legislative session.
Though legislators were content to put off funding the McCleary decision, they did act in response to a more recent court ruling concerning Washington's charter schools. In September, the Washington State Supreme Court ruled that the charter school system created as a result of a successful 2012 ballot measure was unconstitutional because it allocated public education funding to unelected school boards. The Court declined to reconsider its decision, and the ruling became final in December. In the wake of this ruling, legislators passed a plan to keep charter schools open by reallocating state lottery revenue. Although Governor Inslee—an opponent of charter schools—chose not to sign the bill, he opted not to veto it, thereby allowing it to become law.
Inslee's decision and other legislative actions may have been influenced by the looming election season. The Governor is running for reelection in November, as are all members of the State House, and half of the State Senate. Turnout for these races tends to be much greater in presidential election years than in midterms, and with the presidential race growing increasingly contentious, legislators might be hesitant to pursue bold policy changes and risk alienating members of a politically charged electorate.
Thanks to legislative inaction during the 2016 session, state lawmakers have left a number of important policy questions for next year's session. In doing this, both parties have taken a political gamble. The Democrats and the Republicans control the State House and Senate respectively, each by a two-seat margin. This means that each party's current political power will hang in the balance come November, as will the governor's mansion. For this reason, November's election could have huge ramifications for public policy in Washington State.