Things We Learned the Hard Way So You Don't Have To A Beginner's Guide to The Evergreen State College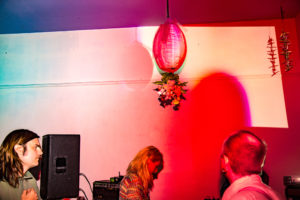 All Photographs by Ricky Osborne
By Jennifer Hicks & Sedona Wall
Hello and welcome to Olympia! Ready or not you have been set free among a sea of flannels and beanies. Navigating the music scene, the kick it spots, the fashion, and the food in this city can seem like kind of an inside secret at first. Luckily for you, you've got us and this guide to save you from the pain and help you navigate this town like a pro, without slipping up and feeling silly (and probably soaking wet) like we did our first year.
Food & Drinks
The student run restaurant The Flaming Eggplant is located on the 3rd floor of the CAB and is probably the best choice for food on campus, especially if you're looking for organic or vegan options. (Tip: they only accept cash, not Declining Balance). Since a lot of you are first-year students and have been forced to get a meal plan you should know you can ask the cooks to make or customize things they always have like burgers. Let's say you want a double cheese burger with swiss,  mushrooms and onions from the salad bar. Just ask nicely and they'll most likely make it, because if you have to eat there you might as well know the perks. The other places to eat on campus are overpriced for not the greatest quality. With this in mind, if you're living in a dorm get yourself a hot water heater and a french press, it will come in handy and possibly make you a lot of slightly less prepared friends.
Unless you happen to live in that sweet spot that is downtown, delivery options in Olympia are severely limited. Coming from a city or anywhere with easy access to delivery this can be a sad and huge shock, especially if you live on campus where you basically have 2 options, those being Dominos which is fine obviously, pizzas great, it's pizza, but the other is Emperors Palace which I strongly advise not wasting your money on. Pugetsound2go.com is a blessing, it might cost you a little extra in delivery fee—around 5 dollars—but if you want to expand your delivery options that's what you've got. It took us almost a whole year to learn about Pugetsound2go.com don't afflict yourself with the lack of variety like we did, it wasn't fun.
Now if you're looking to go out to a restaurant you'll no doubt quickly learn about Quality Burrito and the Reef. These places are tried and true Greener favorites and also happen to be two of very few places open late. As such they'll most likely be some of the first places you check out but if you haven't yet it's definitely worth your time to go. Outside of those two though Olympia has lots of other restaurants. Here's a list of some lesser known places you can try.\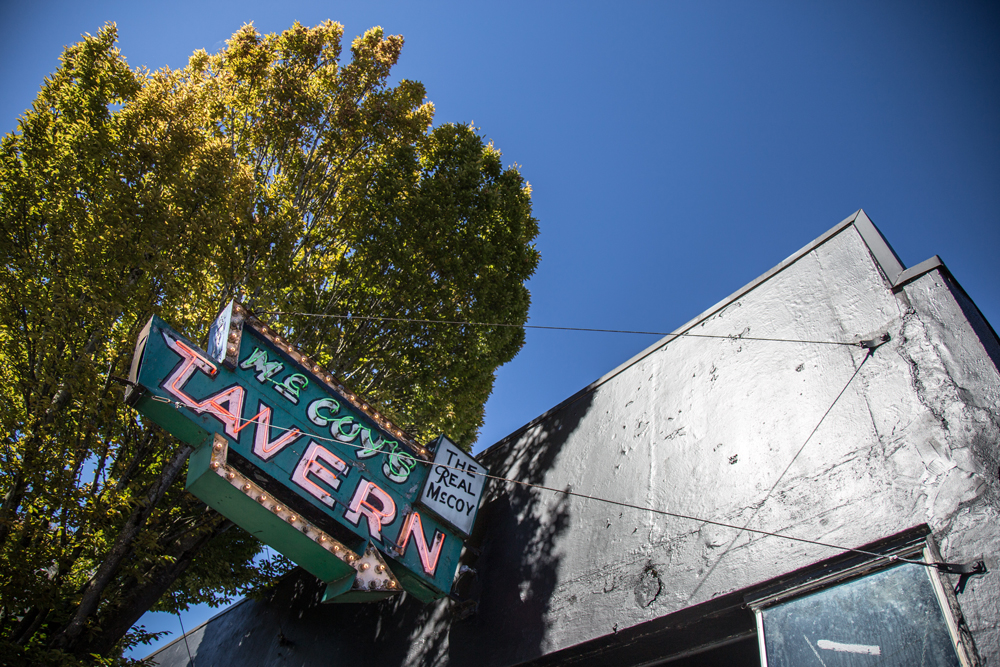 Koibito: For me when I'm low on cash and want sushi (which is always) Koibito on the West Side is pretty nice. You can get miso, salad, and a California roll for about 6 bucks. If you have parents or visiting relatives this is a decent place to take them to. It's always good to have a parent friendly restaurant up your sleeve, especially if you're not ready to introduce them to the grunge that is downtown Olympia.
1707 Harrison Ave NW
California Taco: This is one you could probably find on your own but none the less deserves a shout out; taco truck on the West Side. Do I need to say any more?
2411 Harrison Ave NW
Darby's I don't know if you're as into brunch as I am, but if you are Darby's is a good spot. It's only open until 3, but they definitely offer a 4 dollar brass monkey with fresh squeezed orange juice and actual old English, and what's more Olympia than that? Vegan and vegetarian friendly, so even if you're not 21, check this place out and tell your neighbors, tell your friends, take your parents, I mean really who needs more of an excuse to get brunch?
600 Franklin St SE #105
El Guanaco: A Salvadoran restaurant right downtown by Capitol Lake. Also a good choice for the under 21 crowd, though personally I love this place mainly for its 4 dollar margaritas and pupusas. This place is a great and wonderful gift that has been bestowed upon us. It's kind of a hidden gem that lots of Greeners don't know about so go check them out!
415 Water St SW
New Moon Cafe: An adorable, small cooperative restaurant in downtown Olympia. A great place for brunch almost everything on the menu can be made to fit vegan or vegetarian diets, because of its size if you show at peak brunch hours you may encounter a line reminiscent of a "Portlandia" episode, though this just goes to show you its popularity. With its cozy atmosphere this place is worth the wait.
113 4th Avenue West
Mccoy's: Last but not least we have good old McCoy's. Unlike the other places on this list this one is a bar and is strictly for those of us over 21; it also doesn't serve food. What they will serve you is a 2 dollar well drink or tall boy on Tuesdays and Thursdays. This place is the spot for cheap drinks and a great divey atmosphere. With outside covered porch seating it's great for smokers and  you can expect to see more than a few Greeners when you hit this place up. Also since it's on what is basically the best section of 4th Ave. downtown this puts you in a great place to check out the rest of the block with Obsidian right next door (all ages until 9), Le Voyeur, which has food out front and a bar in back, and The Clipper—which definitely has karaoke!
418 4th Ave E
Music & Hangouts
One of the best things about Olympia is there are a decent amount of places to listen to music or simply hang out at. At any given moment, somewhere in Olympia, there is an event, show, or gallery going on, and while these events may be scarcer or harder to find than in Seattle, for those who like to keep themselves busy, this is a great place to do it. And for those who just want to lounge while sipping on a drink and read, there are places for you too.
If you're looking to grow or revamp your music collection, look no further than Rainy Day Records or Half Price Books, both offer wide selections of records, tapes, CDs and more. Even if you're not planning on spending the cash right then, they're the perfect places to waste your time and discover new music.
Olympia has the perfect setup for slackers and minimalists alike. The go-to places more often than not have multiple functions. For starters, Obsidian functions as a coffee shop, restaurant, and bar; most day you can catch a show/event happening right in their backroom. Acts ranging from the guy that lived above me freshman year to Porches have graced the low rise stage that will eventually become all too familiar. In the daytime it remains fairly quiet, being just the right environment to order a coffee and study for hours. In between sets is when drinks can be had, smokes can be dragged, or all can shamelessly stand around and not talk to each other. On the venues' websites you can see their upcoming shows on their events calendars.
Similar in its function, yet different in its charm, is the infamous Le Voyeur; it has a similar punk vibe, but is the place you could spend hours in the cold outside, smoking cigarettes and talking to strangers.  At first glance Le Voyeur may seem like a small restaurant, bar, and gallery, but after weaving your way to the back you can find the stage which has held up some of the best comedy and music act this town has to offer.   For the funny ones out there, Le Voyeur hosts a comedy open mic every Wednesday night, which is the perfect remedy to boost your mood, especially when winter dread hits.
House shows are the heart of the Olympia music scene, and if you keep your eye out, you can find a show going on at least three times a week. All around campus, downtown, and facebook are flyer's and invites to these shows, usually with the name of the location somewhere on the page. A common theme for the name of these locations is a noun or adjective in front of the word house (e.g. Warmhouse, stagnenthouse). To find the actual address of these events is easier than it seems- for the most part, if you can't find out via word-of- mouth or "asking a punk", you can usually privately message whomever is hosting the event on Facebook to get the deets. Remember when attending these events to be respectful of the hosts, the bands,and all else who attend.  Places such as Obsidian will make it clear before the event if it is 21+, and by respecting the host, anyone under age shouldn't try and weasel their way in. Most house shows don't have these types of restrictions, but they would definitely prefer no underage drinking on the property.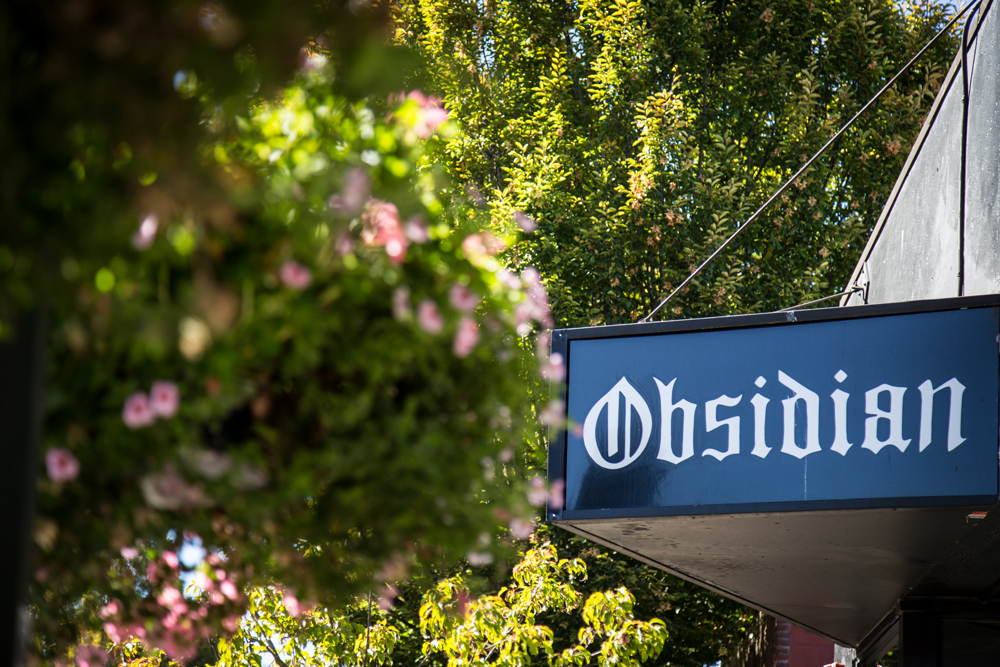 When it comes to money, a good rule of thumb is you have to pay to see your favorite bands play. Venues do not like to book out of town bands if they know no one is going to pay to see them, so if you want to see more good bands play in Oly, spare the extra five bucks. Houses follow a different philosophy, some make you pay, some don't, and some are pay what you can (but please contribute something, musicians are just as poor as you are but have to buy more expensive gear), it all depends on who you're seeing and where you're going.
If you're not looking for a place to study or spend money, brown bagging it by Capitol Lake is a great pastime and an easy way to bond with the new people you're hopefully meeting. If that's less your style, check out the train tracks on the water. The tracks are home to many relics, art pieces, and retired beer cans; further down the line is a small forest of trees, home to the names of lovers from over the years. Walking on these tracks has been described as the equivalent of "the best magical-realism book you've ever read".
Fashion
First things first: BUY A RAIN JACKET, preferably soon before you'll really need it. Do not, I repeat, do not, think you'll make it through the winter with just your umbrella. I pretty much guarantee that if you should choose to use one as your main way to keep dry (which I don't advise) you will have tons of blown out, broken and lost umbrellas by the end of the year, not to mention that you'll probably experience some side eye from people who've been here awhile, as there's no easier way to spot someone who's not from here than seeing them struggle with their umbrella in the wind. At some point you are going to feel like it's always raining. That's because it is. That semi-waterproof jacket isn't going to cut it either, trust me. Now I get it, I do, a rain jacket to you may, especially if you're not from the PNW, be the epitome of a fashion faux pas or conjure up memories of that classic bright yellow vinyl number you had to wear in elementary school, but they're not all ugly or plastic, I promise. With that in mind, find one that can vibe with your everyday style and remember that they're common Olympia everyday wear so you might as well embrace it. Now stick with me and hold your breath for this next one.
Rain boots! Buy them, love them, make them your best friends. Seriously though, these things will save you so much pain, especially if you happen to live on or frequent the Evergreen campus. Those Vans you thought would get you through the rainy season are quickly going to prove themselves to be woefully insufficient. The first time you have to cut across the grass to make it to class in time, or decide to explore the woods on a rainy afternoon you'll thank me. And that's the truth, because boy did I learn the hard way that nothing is worse than sitting in class all day with soggy socks.
Tips & Tricks
Be sure to buy  headlamp/light. It'll be a lot easier to navigate the woods when you're hands free and not worrying about your phone dying at any moment. I've been trapped in the woods without a flashlight it's an awful experience. seriously.
Make sure to be very sparing with your cigarettes, especially at the smoker's pits. If you bum one, you bum them all. And speaking of the smoker's pits, if you're looking to make new friends or listen to sub-par guitar music head to the smoker's pit by the dorms. But if you're looking for peace, quiet, and a decent time, try the ones behind the library, by the daycare and the Long House, it's definitely worth the walk.
For those of you who didn't grown up it the PNW, it can get gloomy here and stay that way for a long time. It seems as though the entire campus is void of color, and many fall victim to S.A.D. or seasonal affective disorder which is a  mood disorder characterized by depression that occurs at the same time every year. A great way to to combat that is by using a "Happy" light, which is essentially artificial sunlight that you can keep on your desk. If you're not wanting to splurge on one, RAD services provides rentals through their office.
A word on stick and pokes: JUST BECAUSE YOUR ROOMMATE SAYS THEY'RE AN ARTIST, doesn't mean they know how to give tattoos. Make sure to use a clean needle, decent ink, and a lot of alcohol (for disinfecting) to make sure you are safe. And make sure you're not getting it something you'll regret or is too hard to cover up.