Posted
November 8, 2016 by Cooper Point Journal
in Community
Mental Health Help A Guide to Local Resources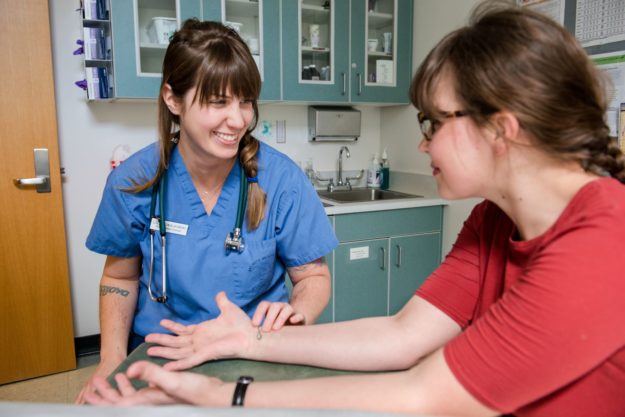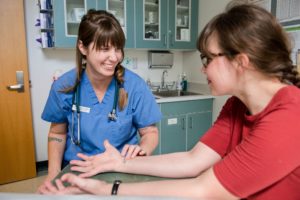 By Sylvie Chace
Student Wellness Services
(360) 867-6200
The main resource on Evergreen's campus for mental health is the Wellness Center. For other health needs the Student Health Center is also available in the same building. Both services are located in Seminar I, The Wellness Center in 2110, and the Health Center on the first floor.
The Wellness Center is where students can go to access walk-in therapy sessions or to schedule time with a counselor.
"They have tea," says an anonymous student on their experience at the Wellness Center.
On Sep.16, The Wellness Center (previously known as The Counseling Center) sent out an email announcing their union with the Office of Sexual Violence Prevention (OSVP).
"Our goal is to provide better care for students with a fully integrated team and access to services through a single front desk" the email states.
This union entails the same services that were offered to students before, with an addition of expanded hours and consultation for students interested in or needing medication. Students can also be prescribed medication through the Health Center, after making an appointment. Medication can be covered by insurance or billed to your student account. Office hours at the Wellness center and the Health center are available online. To access services at the Wellness Center or Health Center, call or drop-in during their office hours.
The Wellness Center can recommend students to therapists or other health practitioners in the greater Olympia area to make it easier to navigate finding someone who is right for you. However, Olympia already has several organizations in place that can provide services to those in need.
Partners in Prevention Education
(360) 357-4472
Partners in Prevention Education (PiPE) is an organization in downtown Olympia that provides drop-in services as well as individual or group counseling services for survivors.
Their online mission statement is "To engage homeless and at risk youth and adult allies in the elimination of sexual violence, bias, hate & general crimes as they contribute to homelessness and as they exist in street culture. We achieve this through social change work, violence prevention education, and survivor support services including advocacy, therapy and support groups."
Some of PiPE's available services include advocacy, family therapy, and support groups. PiPE's support groups aim to provide a safe and welcoming space for survivors no matter race, gender identity, sexulity, or age. PiPE also works closely with other Downtown organizations such as Stonewall Youth, and Community Youth Services. Services for youth and young adults ages 13-30 who have lived through various trauma and are homeless or at-risk for homelessness are free and confidential.  To access these or other services through PiPE stop by their offices Downtown at 408 7th Ave SE. If you don't have time to get down there, call or email. Further details about their support groups and other services is on their website at youthchangeagents.org.
SafePlace
(360) 754-6300
SafePlace is a local Olympia non- profit with over 90 volunteers trained to help survivors of sexual and domestic violence.
"Our sexual assault program is one of the oldest in the nation," the SafePlace website states.
The organization operates 24 hours a day and provides support for crisis situations, as well as advocacy, support groups, and safety planning for survivors of sexual assault and domestic violence. A survivor may choose as many or as few services through SafePlace as they please. SafePlace offers walk-in advocacy and legal advocacy alike as well as a house of 10 bedrooms and 28 beds if a survivor needs a place to stay. SafePlace's house location remains confidential, so contact the organization if you or someone you know may need to access that service.
Rainbow Health Center
Rainbow Health Center has recently opened in a big yellow house on the Eastside of town, 1701 4th Ave E, for mental health services that are more oriented towards the queer community in Olympia. They operate as a collaboration of independent practitioners seeking to serve queer people, as well as immigrant families and unaccompanied refugee minors.
The Rainbow Health Center aims to provide more services than just therapy- their website includes massage therapy, electrolysis & esthetics, and physical health services. However, there are no listed practitioners in these areas. Since the center recently got started, these services will be provided in time, so keep an eye out if any of those services are of interest to you or someone you know. So far there are four in-house therapists listed on their website, rainbowhealthcenter.com. To access services at Rainbow Health Center, email or call their providers directly.
The Crisis Clinic
(360)-586-2800
Last but not least on the list is The Crisis Clinic. This organization does not have office hours, but a phone line that is available 24-7. Their volunteers are ready for any immediate needs you may have. Whether it's a risk of homelessness, or needing community resources, or even if you need someone on the other line while having an anxiety attack, volunteers are trained  with information to help various needs. Volunteers can provide services in emotional support, problem resolution, or locating of resources.
The Crisis Clinic also provides suicide awareness presentations to schools and other community organizations to raise awareness and teach others how to communicate with someone who is struggling with suicidal thoughts.