Information from the Bias-Related Incident Response Team Letter to the Editor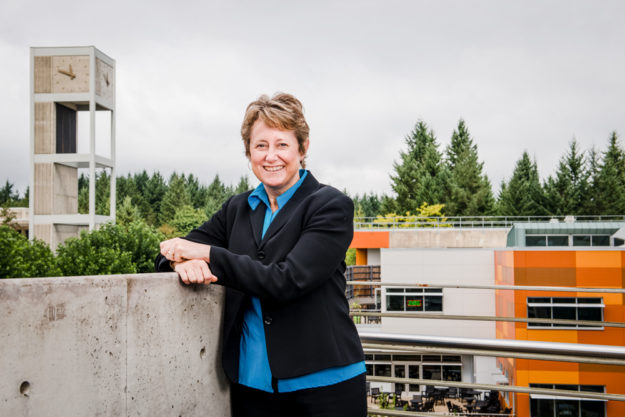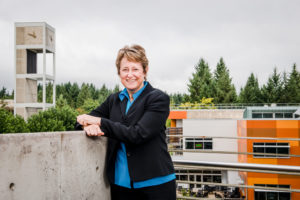 This letter is in response to Forest Hunt's article of October 12, "Protest Follows Year of Controversy over Racism at Evergreen," in which the reporter provides information about the Bias Incident Response Team (BIRT). The article indicates that the BIRT is "Evergreen's main body charged with confronting issues of oppression on campus." It also addresses how the BIRT responses during 2015-16 were perceived by some. The BIRT devoted time this summer to examining how we can improve understanding of the role of the Team as well as refine our processes to enhance our responsiveness, especially if the volume of reports is high, as it was last year. As reported in the article, there are currently open seats on the BIRT for students. Those interested in serving on the BIRT should contact the GSU. We also shared this information by email to all enrolled students and employees on Oct. 4 via email and a post in Greener Commons.
Hunt's article provides a timely reminder of the importance of clarifying the language, roles and processes related to reducing and responding to bias at Evergreen.
The Evergreen State College seeks to foster a community where people feel welcomed and respected. As a public college and dynamic learning community we also honor free expression of ideas and opinions, even when they are unpopular or counter to these values of inclusion. As in the larger society, sometimes this speech or conduct is biased or results in discrimination.
Bias is conduct, speech or expression that is motivated by prejudice based on perceived race, color, religion, creed, national origin, sex, sexual orientation, gender identity, gender expression, marital status, age, disability, pregnancy, or status as a disabled veteran but does not rise to the level of a crime. Discrimination constitutes treatment by the College in its administration or teaching, which if repeated, is in favor of or against a person or group of people based on their protected group status as listed above. The Non-discrimination Policy and Sexual Harassment and Sexual Misconduct Policy provide processes for addressing discrimination at Evergreen.
Speech and acts motivated by bias are incompatible with our aspirations to cultivate a welcoming and respectful learning community. Bias may send an unwelcoming message to the most vulnerable members of our community and we may suffer from the loss of their presence and voice. These sentiments are described in President Bridges' Spring 2016 response to a bias-related incident and stated in the Social Contract, and the Six Expectations of an Evergreen Graduate. Sometimes bias-related incidents include behaviors that may be addressed through the Student Code of Conduct.
Through the leadership of the Bias Incident Response Team, the College seeks to provide a timely response to reports of bias-related incidents. This Team convenes with the following purposes: 1) collect reports of incidents that may be bias-related and help to assess whether they are biased against protected groups as outlined in the College Non-discrimination Policy; 2) connect these reports with existing policies, procedures and protocols and assist in ensuring they are applied as appropriate; 3) provide a timely response to addressing incidents that are often expressions of free speech, unwelcome in our community, and protected by law; and 4) share information about incident-related concerns in order to support those most impacted and, promote discussion, broad engagement and support for speech and actions in response.
When a report is made to the BIRT, a Bias-related Incident Alert will be posted on Greener Commons and sent to students and employees by email. This communication will indicate the basic information provided in the preliminary report and, acknowledge that the BIRT is considering the report and will follow-up with the community at a later date with more complete information via the original Greener Commons post. The BIRT will provide an Alert when the report appears to constitute an incident that may be highly visible, widespread, and/or impact many people. The BIRT will not provide an Alert when it would be more likely to amplify the "voice" of the individual or organization than to elevate the College's engagement in a bias-related incident. For example, a report of a few anonymous flyers promoting a white nationalist organization posted on the outside of buildings which were promptly removed would not result in an Alert.
It is crucial that the BIRT take the time necessary to assess and discuss reports of bias to ensure accurate information and evaluation. This can result in a delay in a complete response and we know that this delay is often difficult for those most directly impacted. It is important to be aware that it is not always possible to fully address every incident, particularly when information is lacking and those responsible are unknown. More information about the policies, procedures, and protocol of the BIRT is available at evergreen.edu/diversity/biasincidentprotocol.htm.
Informing the community of incidents and condemning bias when it occurs is an important first step—but not the only step—in creating an inclusive community where freedom of speech is respected. Statements from the BIRT cannot fully address the damage bias does to our community. Fostering a learning community that is welcoming and respectful demands the attention and involvement of all of its members.
The BIRT's responsibility is to inform the community when potentially biased incidents have occurred. It is everyone's responsibility to report and respond to bias actions when they occur.
If you encounter an incident of concern, you can: 1) Provide information using the online incident report form or call Police Services at (360) 867-6832. Reports can be made anonymously; 2) Remember that you are not powerless. Add your voice in opposition to actions that appear to be unwelcoming and contribute your voice on Greener Commons; 3) Talk to a staff or faculty member you trust.
Things you can do to help support a more inclusive and more respectful community: 1) Follow and support the work of the Equity & Diversity Council; 2) Support the Evergreen Green Dot movement which promotes bystander intervention in any act of violence, including bias; 3) Explore the Coming Together Series 2015-16 videos which focus on the challenges facing students, faculty and staff of color at Evergreen. These videos are available at evergreen.edu/events/coming-together; 4) Share your suggestions with us via email.
Thank you for helping to create a welcoming and supportive learning community that also values and respects free speech.
—2016-17 Bias-related Incident Response Team
Jamie Cooper, Associate Vice President for Student and Academic Support Services
Naia Danko, Student
Wendy Endress, Vice President for Student Affairs and Chair
Sharon Goodman, Director, Residential & Dining Services
Meredith Inocencio, Director, Access Services for Students with Disabilities
Rashida Love, Director, First Peoples' Multicultural Advising Services
Lorie Mastin, Affirmative Action Equal Opportunity Officer
Tom Mercado, Director, Student Activities & College Activities Building
Trevor Speller, Academic Dean
Kelly Schrader, Title IX Administrator and Integrated Prevention Coordinator
Andrea Seabert Olsen, Senior Conduct Officer
Stacy Brown, Director, Police Services
Todd Sprague, Marketing and Communications
Andrea Vanden Bossche, Advisor, Student Publications