Express Bus Passes (Service to and from Pierce County) Letter to the Editor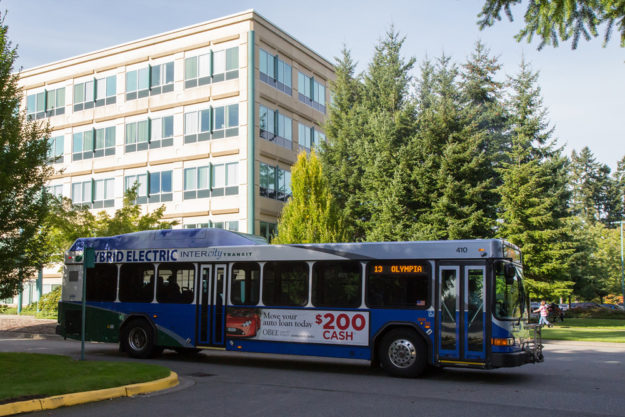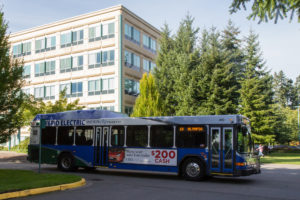 By Waylon Robert
Before and after I was elected to the Geoduck Student Union I take the InterCity Transit (IT) express buses very often. These are defined as buses that leave Thurston County going to Tacoma and Lakewood. The first thing I ran into was my Evergreen Bus Pass was not valid on these buses. I ended up paying six dollars for the ride round trip. Realizing how much this adds up and that 44.1% of our community is at the Federal Poverty Line I felt something needed to be done. Starting this month we will be able to buy tickets or passes for these routes at a subsidized rate. This trial program will be financed by money that is already in our reserves for our existing student transit pass program therefore students will not be asked to pay any sort of new fee. Depending how much this program is utilized our Evergreen Passes may be expanded to include these express routes in the future.
Intercity Monthly Express Bus Passes, to and from Pierce County, are currently being sold in the Bookstore. Currently enrolled students with a validated student ID can purchase the $90.00 monthly pass for $72.00, a twenty percent discount. Ten $1.00 ticket booklets are being sold for $8.00 to currently enrolled students.
This is a Student Transit Pass funded program.