Posted
March 20, 2017 by Cooper Point Journal
in Community
Bomb Threat Sparks Conversation TESC Students Respond to Threat at Jewish Center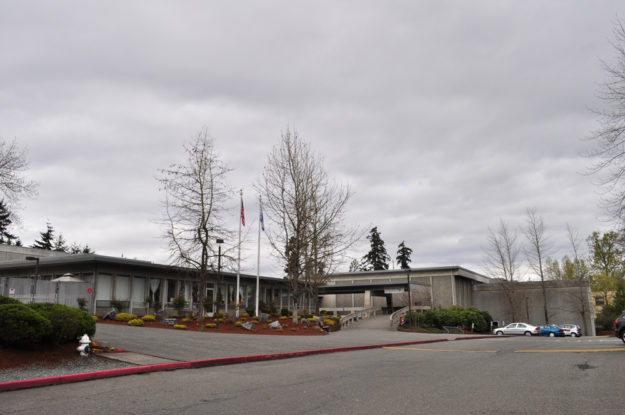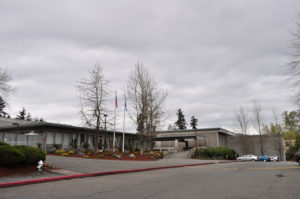 By Rachel Carlson
This week after the bomb threat at the Mercer Island Jewish community center brought the anti semitism closer to home I spoke with Jewish Student Union (JSU) coordinator Vered Serotta about the recent bomb threat in Mercer Island that put the Jewish Federation of Greater Seattle on high alert.
On Feb. 22, The Jewish Federation of the Greater Seattle Area put out a statement against the national threats and hate crimes, "The Jewish Federation of Greater Seattle is horrified and outraged by the dozens of bomb threats called in to Jewish community centers and organizations, including today's threats. From the desecration of the Chesed Shel Emeth Cemetery in St. Louis, to defacement of synagogues, to the neo-Nazi recruitment poster seen on the University of Washington campus last week, all of these recent outbreaks of anti-Semitism remind us that we must remain watchful, be vigilant, and never, ever accept hate and bigotry as the 'new normal.' Let us also remember that acts of hatred against any community are acts of hatred against all communities, and resolve to stand together to fight hatred in all its forms."
The bomb threat that happened on Feb 27, was at the Stroum Jewish Community Center on Mercer Island and was called in at 4:45pm. Police were forced to evacuate the premises as well as a neighboring French American School, and searched the property with bomb sniffing dogs. Neighborhood residents were also notified but details of the threat have not been released to the public. This and other incidents have sparked an FBI and Department of Justice investigation into the civil rights violations against many Jewish Community Centers across the country. No one was hurt and Mercer Island police are cooperating with the FBI to further their investigation into the incident.
The Federation released another statement on Feb 27, specifically about the bomb threat at the Mercer Island Jewish community center, "The bomb threat this evening at the Stroum Jewish Community Center on Mercer Island is a threat to us all. We must work together to combat the fear and hatred spread through anti-Semitism. We urge all Jewish organizations to be vigilant, take threats seriously, and use SAFE Washington.We call on the FBI to use appropriate resources to find and prosecute the individuals and/or groups perpetrating these horrific acts." SAFE is an organization that provides a free communication network to the Jewish community of WAshington State as well as other security resources.
Vered Serotta is the coordinator of the Evergreen State College's Jewish Student Union and I sat down with her to find out more about how these recent events have impacted our local community and what we as Evergreen community members can do to make jewish students feel safe and and like valued community members.
What was your reaction to the bomb threat at the Jewish community center in Mercer Island? Definitely feels really close. I do have family in Milwaukee and places that already received threats, but this felt close to home but inevitable, like at some point it would reach me.
What is the JSU's response to the recent threats against the Jewish community? The JSU I think hasn't made a concerted effort to respond or reach out. More people are coming to the meetings and looking to get involved. I have been seeing a renewed interest in the need for a Jewish community in the threatening climate.
Do you feel safe on campus? Sort of. I think that Jews on this campus have felt unsafe for awhile even when things were going well. It's like living in a haunted house when only you can see the ghost, but no one else can see. You call people into the room and the ghost disappears. The bomb threats made there be renewed attention to anti semitism, but it's surface and superficial. It's like when the lights go on, but when you turn the lights off the ghost of anti semitism is still there. I feel about as safe on campus and slightly less safe off.
What can other Evergreen students do to make Jewish students feel safe? Jewish students call for people to educate themselves, being Jewish and having to give a lecture about Jewish history is very vulnerable. The JSU can connect people with resources to educate themselves about anti semitism, and if non Jewish students would be open to talk about it that would be helpful.
Have you ever felt threatened on campus? Once a friend, a friend of a friend, and I were all hanging out together and the friend of a friend started making a bunch of holocaust jokes when he found out I was Jewish. My friends didn't say anything. I came from a Jewish neighborhood where this would have been a problem, and people would have frowned on it but it wouldn't feel as threatening because of the community being so tight. I was feeling really isolated and it was freaky. Having to be the Jewish spokesperson in a different way can be hard.
Is there anything else you think that the TESC community should know? I feel like anti semitism is like a ghost, it can only be seen sometimes, but talking about anti semitism shouldn't take away from talking about all racism and bigotry. The JSU strives to be intersectional and united in the front against white supremacy.