Evergreen's Photo Collection The Story Behind TESC's Extensive Collection & Why You've Never Seen Them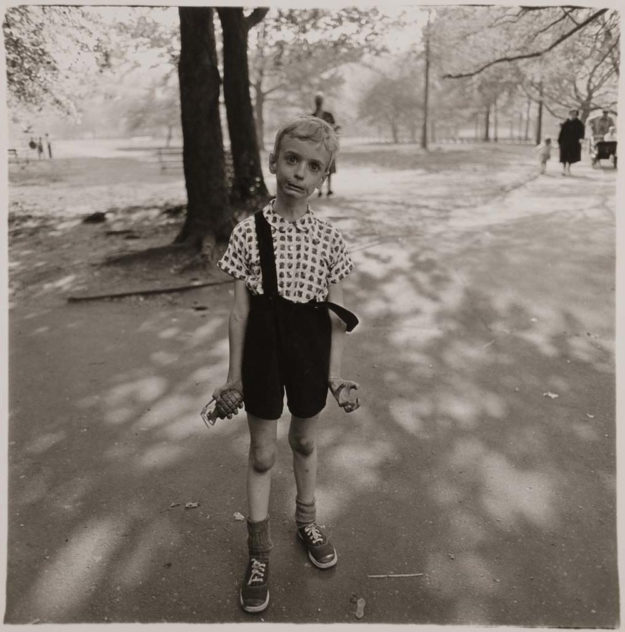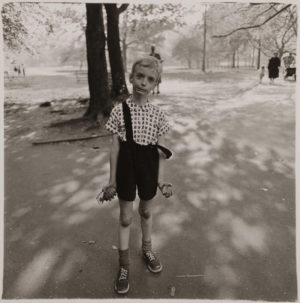 By Ruby Love
Did you know that Evergreen owns a large collection of photographs, including prints from artists like Diane Arbus, Edward Weston, and Jerry Uelsmann, not to mention dozens of Andy Warhol's Polaroids? Likely not—you probably have never seen a single print. We spoke with Gallery Director Ann Friedman about why that is, and the Evergreen Art Collection's history, development, and accessibility.
If you explore the depths of Evergreen's official websites, you can eventually find a page called see.evergreen.edu which features a wealth of digital photo galleries like Student Photography, Rare Books Photos, and a massive gallery full of digitized selections from the school's Archives. One gallery, titled "Evergreen Gallery Photography Collection" contains images of thirty eight photographic prints, the most recognizable of which is probably Diane Arbus' famous "Child with Hand Grenade in Central Park, N.Y.C. 1962" While any of the photographs in this gallery could be found tens of times over with a quick online search, these are images of the prints that the college actually owns. As last year's Curatorial Intern, I had the pleasure of seeing these prints in person, and it got me wondering why other students weren't able to have this same experience. After all, these prints are part of Evergreen's so-called "Teaching Collection" shouldn't they be available for students to learn from?
I sat down with Evergreen Gallery Director Ann Friedman to ask about the development of this collection, and why it wasn't more available to students for in-person viewing. We started at the beginning, in the early 1970s "Washington State was starting the Art in Public Places Program, which puts aside half a percent of construction costs for the purchase of public art." Before the bill was even signed into law, says Friedman, Evergreen had put away money from the construction of Lab II for art purchases, and arts faculty and administrators who were part of the Visual Environments Group got to work purchasing photographic prints as well as other works of art to begin to build a collection for the school.
While these days, says Friedman, art purchases are much more "committee-driven," back then they could "have fun [buying] what they thought would be good for the students and would stand the test of time". "They were largely right," Friedman notes; the prints have only grown in value since their acquisition in the 1970's, when photography was still not regarded as museum-quality, serious art. Friedman, who is also the art collection curator, says the Misrach prints have been "pretty impressive" for her personally, and are "really beautiful prints" that have been borrowed for exhibition by area museums and galleries like the University of Washington's Henry Art Gallery.
The Warhol polaroids, Friedman says, have also been borrowed by the Tacoma Art Museum, which actually stores them for us. Why we own these prints, but don't physically have them on our campus, comes down to the donation contract between Evergreen and the Warhol Foundation: the Evergreen Library, says Friedman, "has never met the archival standards" stipulated by the contract. Until the school "can conceive of a space that would meet these standards, humidity being the main issue, the prints have to be stored off-campus." Ideally, says Friedman, none of these prints would be stored in the library's fluctuating temperature and humidity. Friedman says she's "constantly searching for how to get the collection back on campus", even considering altering the gallery space to accommodate for a climate-controlled print study room. "The simple answer is that we have no place and no staffing to create a situation where people can see this stuff. It can only be handled under certain circumstances."
I asked Friedman what she thought about the argument that tuition-paying students should have access to the campus resources, including these prints, which are outstanding examples of the photographic medium and can teach students a lot. She agreed, but clarified, "I went to Washington State schools myself, and I think of the college as [supported by] all of the taxpayers of Washington State. The collection is in trust for the future, and whoever is managing the collection has to consider its viability for the next fifty to one hundred years." This means, she says, not exposing the prints to conditions that could damage them, or reduce their lifespan. Unfortunately, potentially damaging conditions include those of Evergreen's library. Until the school makes students' access to them a priority, or a rich donor decides to bless the school with a climate-controlled print room, the collection can only be shown sporadically.
There are some opportunities to see the collection in person, though, including a show every other year at Evergreen Gallery. Typically, they feature "about seventy five percent of the on-campus collection" in these shows, as well as a selection of the Warhol polaroids. Until we're lucky enough to have more access to the school's photography collection, Ann has this advice: "Go and see the [art] shows on campus—it might not be Diane Arbus, but there's lots to see! Follow us [on Facebook and on our website] and when the collection is up, you can come see them!"
Speaking of on-campus shows, be sure to see Evergreen Gallery's new exhibit "Clyde-O-Scope," a retrospective exhibit by artist Clive Petersen. The opening reception and film screening will be held at Evergreen Gallery on Wednesday, April 19 at 7pm, and it's free! Follow Evergreen Gallery on Facebook for more updates.