Stuff to Do May 31 – June 14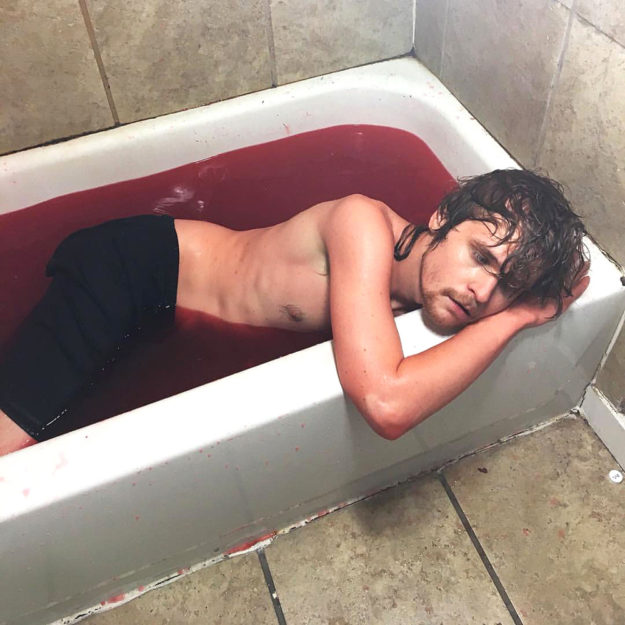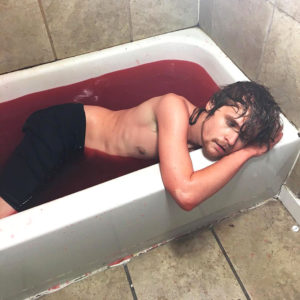 Olympia Comics Festival
Friday June 2-Saturday June 3
Timberland Library – 313 8th Ave SE // Olympia Center – 222 Columbia St NW // Capitol Theater – 206 Fifth Ave // Danger Room – 201 Fourth Ave. W.
All events free except for the stage show ($6)
The Northwest's longest-running alternative comics event converges this weekend in Olympia where direct connection between comic creators and readers is cultivated through cartoonists' expo, panel discussions, author and illustrator signings, and a stage show featuring comedy skits, interview, music, and slideshows. This year's guests of honor include Emil Ferris, Simon Hanselmann and Peter Kuper.
Emil Ferris is new to the comic scene with her first graphic novel at age 55, My Favorite Thing is Monsters, being hailed as a stylistic tour de force. Its protagonist is a 10 year old girl of Mexican, Irish, and Cherokee ancestry who obsesses over monsters to the extent of constantly picturing herself as a werewolf girl. The story explores the fictional world of monsters and the monsters that dwell within each of us. Ferris imagined the story while fighting partial paralysis from contracting West Nile Virus, in which she duct-taped a quill to her hand so she could draw in the hospital, slowly finishing Monsters over six years of dedication.
Simon Hanselmann is best known for Megg, Mogg, And Owl which chronicles the lifestyle of a witch and her cat who deal with their depression and various addictions. He identifies as a "flesh-swaddled skeleton" who regularly cross-dresses, including the time he wore a beautiful white wedding dress while marrying comics. Yes, he literally married a a stack of comic books in 2014.
Peter Kuper just won the Eisner award for his most recent graphic novel, Ruins, and is famous for many of his contributions to the comic and illustration world including Spy vs. Spy and World War III, the comic anthology magazine that arose in critique of the right-wing conservatism that permeated the social and political state of the country after the election of Ronald Reagan. With its anti-establishment beat, it sounds like the perfect read for today's current climate.
One of the panel discussions will be: Resist Through Making Comics, which Kuper and the other guests will likely have great insight to share (11:30 at the cartoonists' expo).
The event kicks off Friday night with a preview at the Olympia Timberland Library starting at 6:30. Saturday features the cartoonists' expo and panel discussions from 11 am – 4 pm at the Olympia Center, and the stage show from 5-7 at Capitol Theater with guest of honor book signing following at The Danger Room until 8:30.
.
Slug Christ Live at Le Voyeur
Saturday June 3
Le Voyeur- 404 4th Ave E. All Ages. 7pm.
Musician and rapper Slug Christ comes to Le Voyeur along with other talent such as Nobodies, Crimewave, and Virginia Slim. Signed by Awful Records, Slug Christ comes from Atlanta, Georgia where they've produced a debut album, Crucifixion of Rapper Extraordinaire. This show is hosted by Le Voyeur and CapCity Hip-Hop. The facebook event page states that you need tickets to attend the event, which are being sold for $13 at Le Voyeur. The page has also posted an after party/show event at O'Malleys on the westside at 11pm featuring Nacho Picasso, this after party will be 21+. This is sure to be a night filled with beats, dancing, and much more, so be ready for a show to blow you away!'
Book Club on The New Jim Crow
Sunday June 4
Orca Books – 509 E 4th Ave. 2pm.
The Black Alliance of Thurston County and Orca Books are hosting the last of a three part series book club covering Michelle Alexander's important read, The New Jim Crow; Mass Incarceration in the Age of Colorblindness. If you missed the first two, but have read the book and want to analyze it with fellow community members, Sunday's discussion will cover the last two two chapters (5 & 6). Enjoy discussion, refreshments, free parking, and 10% off if you purchase The New Jim Crow from Orca.
The ARTery: Community Empowered Performance Art Festival
Sunday June 11
Capitol Theater – 206 5th Ave. 6:30 p.m. All ages.
A diverse gathering of Puget Sound artists will gather to present mixed-media performances including spoken word, experimental dance, film, storytelling, and music. The DAIPAN butoh collective from Seattle will perform their choreographed dance piece Stone Silence from the Japanese dance theater tradition in which the dancers traditionally wear white body makeup and express haunting imagery through slow, hyper-controlled movements. Many other acts are scheduled including Olympia poet and master of ceremonies, Lennée Reid, will share a multimedia poetry and movement expression, Summoning Oshun. Reid told Oly Arts that, "I think The ARTery will bring much needed attention to the intercultural aspects of local performance art."