Arts Walk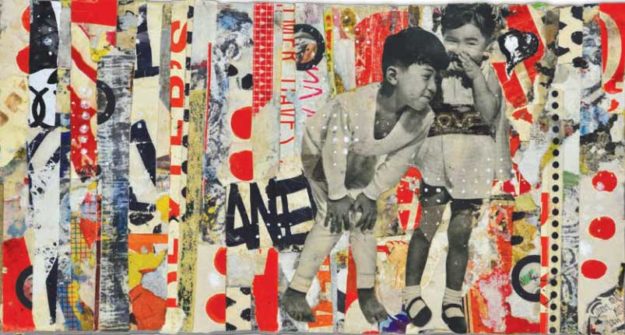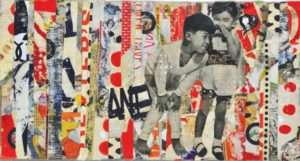 By Mason Soto
This weekend Olympia's downtown streets will come alive with culture and creativity at the Arts Walk festival. A staple of downtown community life, Arts Walk offers a quick snippet of the vast array Olympia's artists, condensed into two nights. Since 2000, this twice annual event has brought hundreds of artists across the area together in booths and performances that span from Fourth Avenue and Capitol Way outwards to Sylvester Park and even City Hall. Individual artists are sponsored by downtown businesses to host and sell their work outside the storefronts, and the businesses and eateries themselves often have extended hours to accommodate shoppers during the festival. Some art is produced by the employees of a business, like at Obsidian and Primeval Ink Tattoo, giving Olympians a chance to see their servers as something more, while other booths might hold folks from far and wide who you would not see here any other time. Many pop-up food trucks and vendors sprinkle the event as well, bringing the best quick eats of the town all to one place (and do not miss out on the free snacks at some of the artists' booths, too!) Finally, live music and performances make the festival unforgettable, with diverse and interesting sounds from folk music and latin jazz to Hawaiian dance and orchestrated symphonies. There is even a circus performance scheduled for Friday night, and music at the Farmer's Market on Saturday. Whether you're drinking some (maybe) free champagne at an art gallery and wearing your beret for a fancy night on the town, or don your favorite patched up vest to watch someone play banjo on the corner of Fourth and Franklin for the folk punker in your heart of hearts, Olympia's Arts Walk is a hit for everyone.
Sand Sculpting
Head to this architecture studio for you chance to be your very own sandmaster. You'll get to combine your qualified architectural professionalism with your inner child as you shape your sand medium into something fabulous. How do you sculpt with sand you ask? I don't know but I do know where you can find out! This is fun for the whole family. Let your imagination fly. Just consider it as your audition for the Travel Channel's Sand Masters reality TV show. You can do it!
Greener Art Tour
This year's Arts Walk will include a tour around the event grounds of art produced by Evergreen alumni and students alike. This is a walking tour, so go barefoot to fit in. Three Magnets Brewing, the start of the tour, will be featuring art on their walls by current Evergreen student Odin Coleman. Odin's medium involves acrylic, pen, and ink on canvas. Seeing what past Greeners have produced may be inspiring for you folks wondering how you'll ever survive with your art out there in the big world. This won't give you any answers, but at least you'll know these people are still surviving.
Alcove Poetry
These poetry performances that will take place in sets of ten minutes on the hour are intended to bring poetry and the literary arts to the community. This year will feature Olympia's very own and first ever poet laureate Amy Solomon-Minarchi as well as other guests. In the very cute venue of storefront windows, she will be performing with over 15 years of writing experience behind her. Part of Amy's objective in this position is to make the literary arts more accessible by hosting workshops and events for the community. One of these workshops is a walking and writing tour of Arts Walk that is taking place this Saturday and starts at City Hall and Walks to the Farmer's Market.
Live Jazz
Sick of all the punk rock you find on every corner of Olympia these days? Feast your ears on something different with the Dennis Hastings Quartet at their live jazz show this Friday at Art House Designs. Jack Klitzman, member of the band Nearly Dan in Seattle, has called Dennis Hastings "smooth, sophisticated, and full of life." Sophistication may not be what you're looking to get out of your Arts Walk experience, but at worst it will be only slightly unbearable. And hey, there will probably be alcohol there to de-sophisticate you anyway. We're all familiar with dad-rock bands who play Rolling Stones covers. Now go find out what an ostensibly dad-jazz band looks and sounds like. In his Facebook event picture, Dennis is at least wearing a suit jacket, putting him one step ahead of your live public park summer jams.