Posts Tagged 'Anarchists'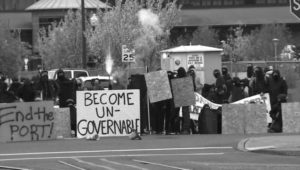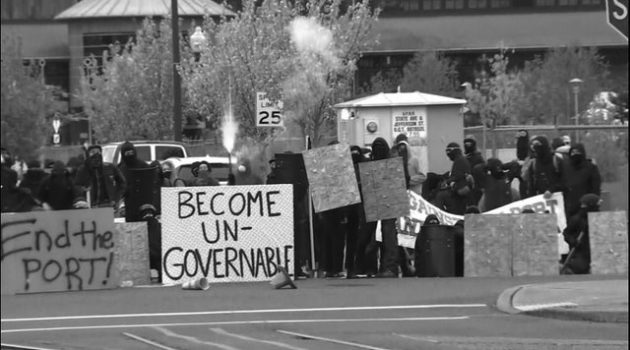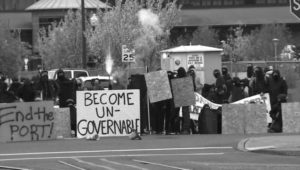 By Sylvie Chace The evening of May 1 brought with it broken glass and clashes with the police, a time-honored tradition in the Northwest. Nine were arrested after the march, which police dubbed 'a riot', snaked through downtown, blocking traffic and damaging some property. A little after 6 p.m. demonstrators, mostly wearing black and covering their faces, began to gather on Fourth and Capitol. They had a sound system playing pop music and passed out snacks, standing around and chatting, til the crowd began to get restless and around 7 p.m. with a gush of black smoke they took to the streets. The group marched down Fourth Avenue, carrying signs reading "Become Ungovernable," "Fuck Nationalism," and "Against the Port and its World" referring to the Port of Olympia which has recently come under fire for its shipment of fracking proppants to North Dakota. The crowd came to a stop at Fourth and Jefferson where the train tracks from...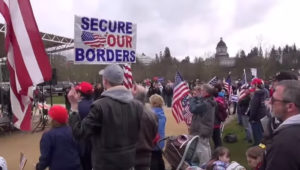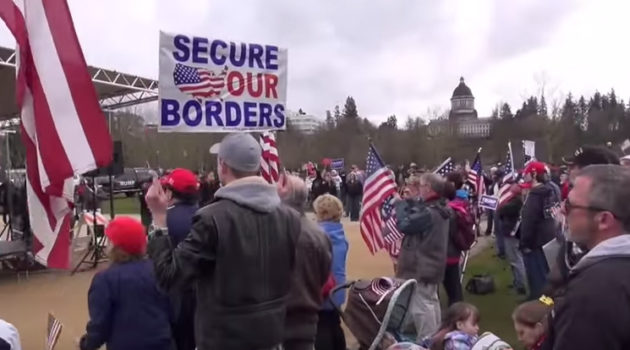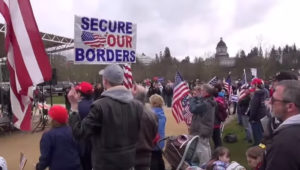 By Jasmine Kozak-Gilroy and Felix Chrome On Saturday March 4 an estimated 200 Trump supporters gathered at Heritage Park, for the "Spirit of America" rally celebrating Trumps policies, as well as conservative and nationalist themes. They were joined by approximately 125 counter-protesters, denouncing Trump and what he stands for, and about 100 police officers, primarily Washington State Patrol dressed in riot gear, with Olympia Police Department Officers on bicycles for backup. Four people, one minor and three adults, all with the counter demonstration, were arrested at the beginning of the event. The details of the incident are unclear, but they were arrested for allegedly assaulting a police officer, possibly after a scuffle between pro-Trump rally attendees and counter protesters. The police officer drove himself to the hospital and was not reported to have any serious injuries, but said someone threw an unknown substance on him...