Posts Tagged 'Andre and Bryson'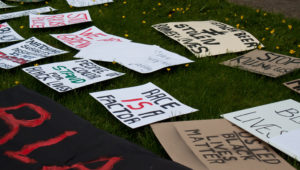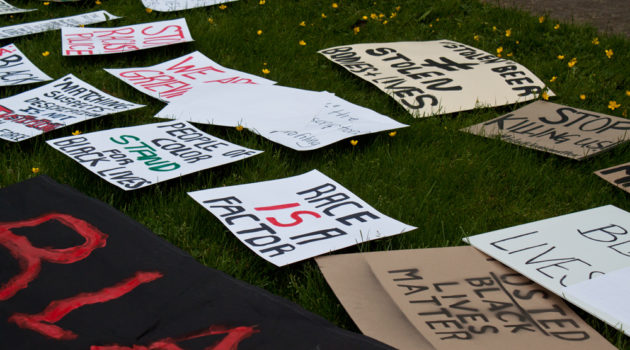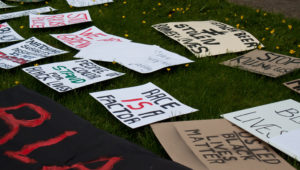 By Felix Chrome The trial for brothers Andre Thompson and Bryson Chaplin, which began Monday, April 10, has finally drawn to a close. Closing arguments wrapped up Thursday, May 11, and jury deliberation began Friday morning. As of the morning of Tuesday, May 16, no verdict has been announced. Thompson and Chaplin are on trial after being shot by Olympia Police Department Officer Ryan Donald in May of 2015. The Thurston County Prosecutor did not pursue charges against Officer Donald and he was not fired or reprimanded by the OPD. Because Donald alleges that Thompson and Chaplin assaulted him and the shooting was in self defense the brothers are now facing multiple counts of second-degree assault, a Class B Felony. Although they survived the shooting, Chaplin is now partially paralyzed and must rely on a wheelchair. A verdict is still forthcoming– on Monday, May 15, the jury emerged from deliberation to request they be allowed to l...
By Chloe Marina Manchester The trial for brothers Andre Thompson and Bryson Chaplin, two young black men who were both shot by white Olympia police officer, Ryan Donald, in May 2015, has been delayed again, with no new date set and no judge assigned. Thompson and Chaplin were shot by Officer Donald after being suspected of attempting to shoplift beer from a Safeway on the westside of Olympia. Both were unarmed at the time of the shooting but Officer Donald claims that he was assaulted and feared for his life. The brothers dispute this allegation and Donald was not severely injured in the incident. Both Thompson and Chaplin survived the shooting but Chaplin was left partially paralyzed. Thompson and Chaplin now face assault charges from an alleged attack on Donald, in which he claims they threatened him with a skateboard. At the time Prosecutor Jon Tunheim stated, "In my view, the way the skateboard was described as being used meet...