Posts Tagged 'Port of Olympia'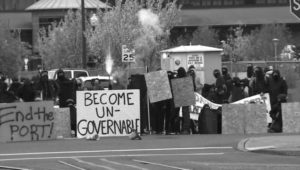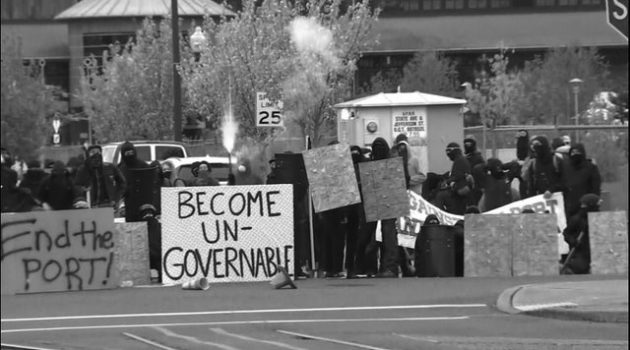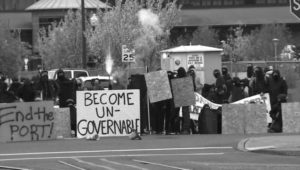 By Sylvie Chace The evening of May 1 brought with it broken glass and clashes with the police, a time-honored tradition in the Northwest. Nine were arrested after the march, which police dubbed 'a riot', snaked through downtown, blocking traffic and damaging some property. A little after 6 p.m. demonstrators, mostly wearing black and covering their faces, began to gather on Fourth and Capitol. They had a sound system playing pop music and passed out snacks, standing around and chatting, til the crowd began to get restless and around 7 p.m. with a gush of black smoke they took to the streets. The group marched down Fourth Avenue, carrying signs reading "Become Ungovernable," "Fuck Nationalism," and "Against the Port and its World" referring to the Port of Olympia which has recently come under fire for its shipment of fracking proppants to North Dakota. The crowd came to a stop at Fourth and Jefferson where the train tracks from...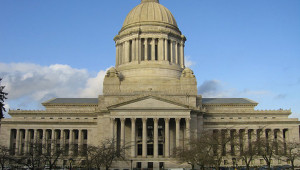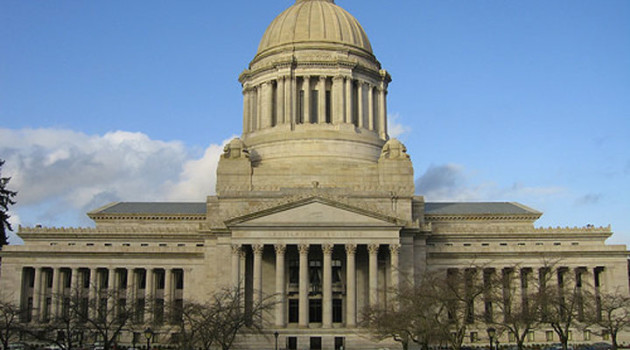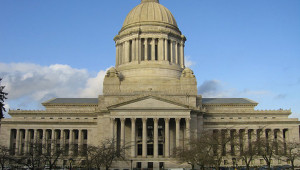 By Pauline Allen This September the level of carbon dioxide in the atmosphere permanently surpassed 400ppm (parts per million). The safe level of CO2 is 350ppm (like the climate justice organization named 350.org, if you've never heard of it I recommend you check it out). The first reading assignment in my program Botany: Plants, Fungi, and People was Naomi Klein's This Changes Everything, a daunting, well researched book about climate change and capitalism that leaves one feeling a combination of depressed, more depressed, hopeful, and motivated. Then I learned that the Port of Olympia plays a role in what activists are calling the "Bakken Oil Fracking Monster" which is an iconic frightening-looking octopus that symbolizes the assemblage of interactions that enable the fracking process, Bakken being the name of the oil formation under North Dakota, Montana, Saskatchewan and Manitoba. The Port of Olympia receives shipments of propp...